INTERNATIONAL CONFERENCE ON MINING AND ENVIRONMENTAL TECHNOLOGY (ICMET 2021)
The 2021 International Conference on Mining and Environmental Technology (ICMET 2021) is an international conference which covers mining and environmental technology issues. ICMET 2021will be held on August 18-19, 2021 in Mataram, West Nusa Tenggara, Indonesia. This conference hosted by Universitas Muhammadiyah Mataram and is jointly organized with The Indonesian Association of Geologist Nusa Tenggara (IAGI NUSRA). The theme for this conference is "Good Mining Practices and Its Application". The conference aims to keep abreast of the current development and innovation in the area of mining and environmental technology as well as providing an engaging platform for participants to share knowledge and expertise in related disciplines.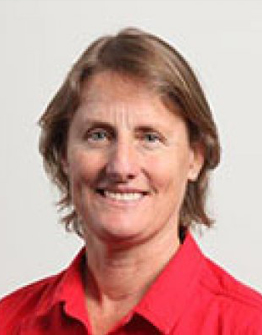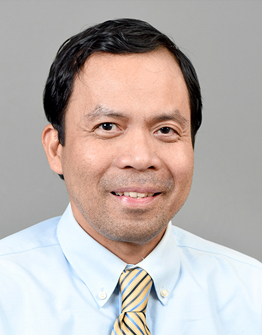 SCIENTIFIC COMMITTEE
Prof.Zuruzi Bin Abu Samah (Universiti Teknologi Brunei, Brunei Darussalam)
Prof., Dr., Ir., Irwandy Arif, M.Sc. (Institut Teknologi Bandung, Indonesia)
Prof. Chew Tin Lee (Universiti Teknologi Malaysia)
Dr. Sue Vink. (The University of Queensland, Australia)
Dr.Datu Buyung Agusdinata (Arizona State University, United State of America)
Wahidul Biswas, Ph.D (Curtin University, Australia)
Dr. Irdika Mansur, M.For.Sc (SEAMEO BIOTROP, Indonesia)
Dr.rer nat. Arifudin Idrus (Universitas Gadjah Mada, Indonesia)
Dr. Luthfi Muta'ali (Universitas Gadjah Mada, Indonesia)
Dr. Donatus Hendra Amijaya (Universitas Gadjah Mada, Indonesia)
Dr. Waterman Sulistyo (Universitas Pembangunan Nasional Veteran Yogyakarta, Indonesia)
Dr. Taufiq Hidayat (The Queensland University, Australia)
Jorina Waworuntu, Ph.D (PT.AMNT, Indonesia)
Ida Ayu Puspasari, Ph.D (PT.TOTAL, Indonesia)
Andri Pranolo,M.Cs  (Universitas Ahmad Dahlan, Indonesia)
Radjali Amin, Ph.D (Institut Teknologi Yogyakarta, Indonesia)
Yun Fatimah, Ph.D (Universitas Muhammadiyah Magelang, Indonesia)
Berli Paripurna Kamiel, Ph.D (Universitas Muhammadiyah Yogyakarta, Indonesia)
ICMET 2021 invites original articles within the whole spectrum of Mining and Environmental Technology which includes, but not limited to
MINING
Surface mining of mineral deposits
Underground mining of mineral deposits
Sustainable mining
Mine closure
Clean coal technologies
BAT technologies in mining
Natural Renewable Resources
Mining Geology
Biomass
Mineral Processing
Mining and Safety
ENVIRONMENTAL TECHNOLOGY
Environmental protection in mining
Ecological aspects of exploitation and use of energy resources
Air pollution
Soil contamination, remediation and reclamation
Assessment of Environmental Impact
Mining water and wastewater management
Life Cycle Assessment
Systems of Environmental Protection
Hydrogeology and Hydrology
Greenhouse Gasses and Carbon Emissions
Environmental risk assessment
Date                  Extended date                                           Schedule
---
May 15th, 2019        June 10th  2019         Full Paper Submission Deadline
June 15th, 2019      June 20th 2019                        Acceptance Notification
June 25th, 2019                                                                             Camera Ready
June 30th, 2019                                                               Registrartion Deadline
15 -17 July 2019                                                                        Conference Due
POST CONFERENCE*
Lombok Tour
Introduction on Life Cycle Assessment
*Minimum 10 participants, the activities will be conducted on July 17 2019 – additional cost is required
REGISTRATION FEE AND PAYMENT
Following is the registration fee detail both for domestic and international participants.
Originate of participant

Type of participant

Early Bird

(June 20th, 2019)

Regular

International (USD)

Presenter

          250

          300

 

Presenter Student

          200

          250

 

Participants Non-Presenter

          150

          200

Domestic (IDR)

Presenter

2,000,000

2,500,000

 

Presenter Student

1,500,000

1,750,000

 

Participants Non-Presenter

1,000,000

1,250,000
*Publication fee: 100 $
There are two types of payment: registration fee and publication fee.
We have two bank account to accommodate these payment types.
Payment should be made via bank transfer to the following:
Account Name : ICMET 
Account Number : 0815768182
Swift Code : BNINIDJAMTA
Bank : BNI (Bank Negara Indonesia)   –  Kantor Cabang Mataram
Registration fee includes: 1) Seminar Kits; 2) Access to all sessions in ICMET 2019 including Plenary Sessions, Conference Track Presentations, Conference Gala Dinner, Awards and Information Exchange; 3) Coffee Breaks, lunches and Conference proceeding (CD/USB FLASHDSK).

Registration fee does not include accommodation

The Payment is non-refundable

Payment must be made in full amount
Hotel Lombok Raya
 Jl. Panca Usaha No.11, Cilinaya, Cakranegara, Mataram, Nusa Tenggara Barat. 83231